check out the full video (with sound) below
The Andy Abrams Foundation is a nonprofit organization established in 2018 in honor of the legacy of the late Reverend Andrew Abrams from Chicago, IL. Andy Abrams served in full-time ministry by providing training to minorities in Jackson, MS to be first time home owners and through developing leaders for over 25 years before he passed away on March 13, 2003. His youngest son and daughter teamed up to help establish this foundation in order to equip, prepare, and develop leaders for entrepreneurship in both profit and nonprofit sectors by providing scholarships for college students; sponsoring workshops on entrepreneurship, homeownership, and investments; providing financial resources for property renovation, downpayment assistance, and additional fees; sponsoring premium student discipleship houses; and donating to low networked missionaries for full-time ministry.
​
Check out the video below as we describe the vision of our current project.
On April 13, 2018, we purchased our first property in order to provide premium student discipleship housing in partnership with InterVarsity Christian Fellowship in the Jackson, MS area. The Andy Abrams Discipleship House exists to develop college students as leaders and provide resources for full-time yet underfunded local missionaries. We are in the process of raising funds to complete renovation on this property. The video above explains this vision.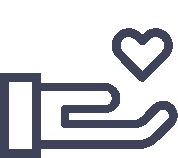 "They will rebuild the ancient ruins
and restore the places long devastated;
they will renew the ruined cities
that have been devastated for generations."